LOCATION FAIL... We were all set up to shoot, with the models, bikes, props, etc... when we got the boot (we shot guerrilla style - no permits!) Luckily, I had taken some test shots of the models at the warehouse (while matching them up with their bikes) and while location scouting. The catalog deadline was looming, and we still needed an image with that specific bike in it for product placement. The test shots (and magic) saved the day!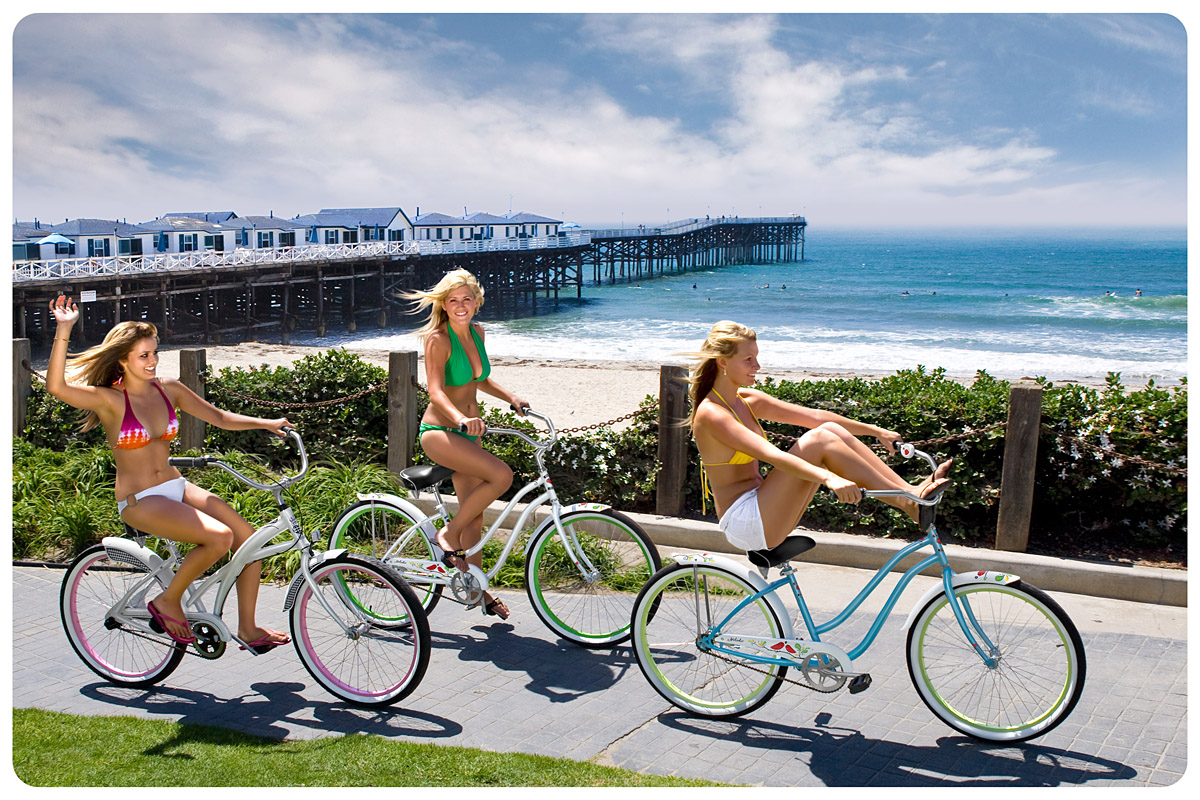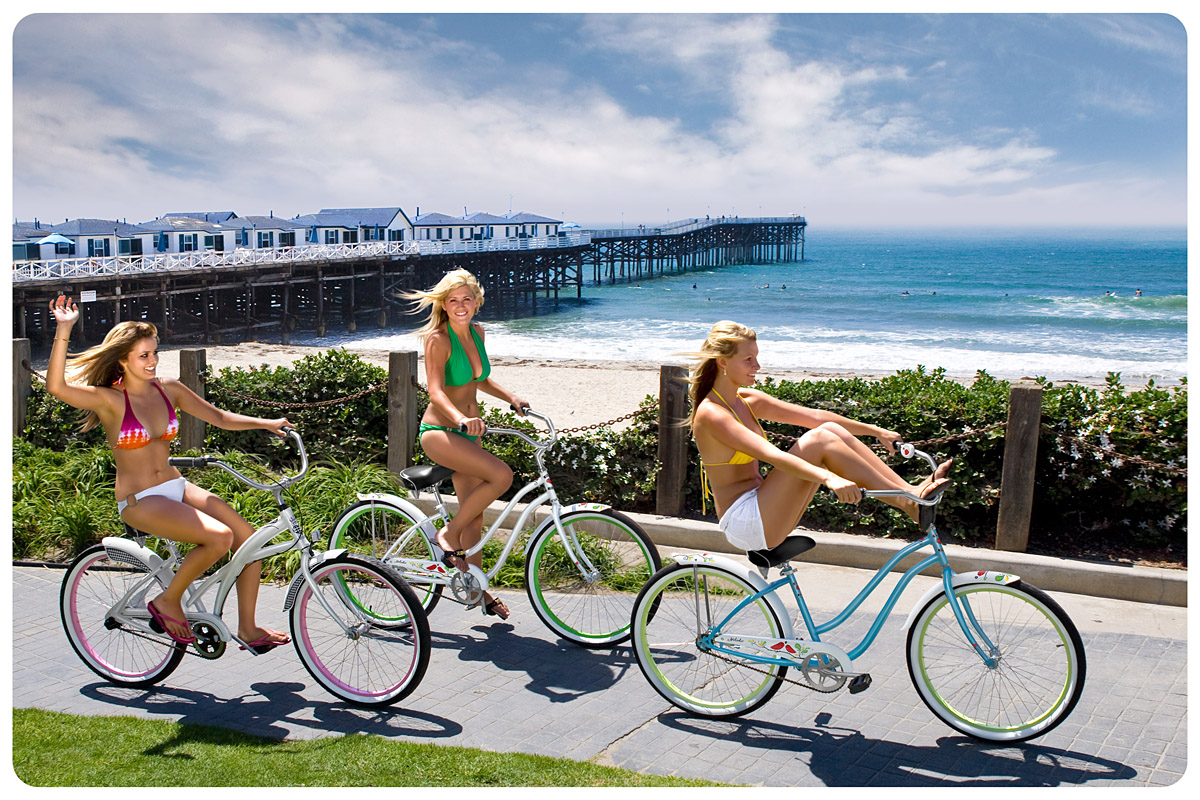 WEAK COVER / BAD LIGHTING... This image was chosen for the catalog cover, but was lackluster compared to the lifestyle images inside. The pier in the original photo would not fit into the space allowed, so I mashed it up. I moved the pier to the left and scaled it down, opening up the view. The clouds came from another shot earlier in the day. For the final touch, the lighting on the bikes and girls in the foreground was pumped up. We used bounce boards to direct sunlight onto the models and bikes, but it was hard to get it all timed right - since they were in motion... We were just lucky they didn't crash into each other!
IMAGE TOO SMALL... This image was also selected as a cover shot. But the photo wasn't wide enough and if enlarged, there wouldn't be enough room for the logo. This is another mashup using elements from other photos at the shoot. The pier appeared in the next shots, just out of view in the original photo. One thing led to another... This was actually the beginning of Phat Land.
BATHING SUIT EVOLUTION... Digital Paper Dolls! The original bathing suit on the left looked too much like lingerie. First, I took the easy road and made the suit black. It looked nice on it's own, but was unbalanced with the overall image and didn't look "fun". So I started borrowing suits : ) I added black ties at the hips (to help balance the sunglasses). Then I got fancy with the Buffalo Plaid. The blues conflicted with the sky and bike, and it wound up being too monochromatic... so I changed the hue. The example here shows a blue bottom with a hue-shifted yellow top. It was still too distracting - like a bullseye. I liked the yellow better though... Then I tried the Missoni. I liked it, but it was also a little distracting and none of the bottom options worked out well. I settled on the final version because it counterbalanced the colours on the pier the best.